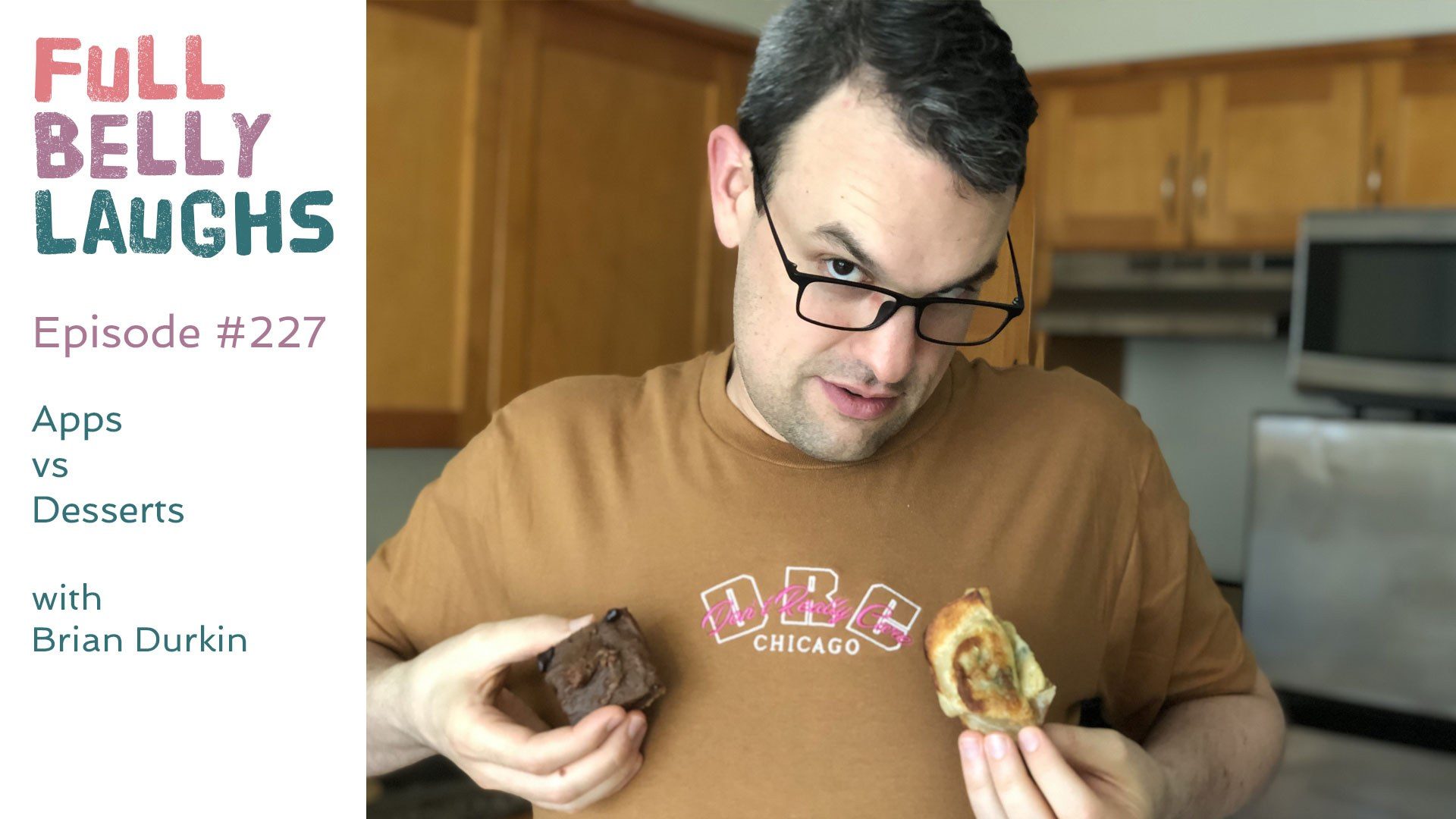 Desserts Versus Appetizers: Which is Better and Why?
We polled the people, and they did not disappoint. Host and comedian Brian Durkin reads through the hilarious and insightful answers, while providing his own goofy commentary. In addition to the discussion of appetizers vs desserts, Brian dives into the logical fallacy slippery slope. The episode is capped off with a fun round of Super Fight.
The People Have Spoken: Appetizers Are Better Than Desserts
The opinions expressed in this poll were intense, but at the end of the day more people voted appetizers than desserts. Our fans value the versatility that comes with appetizers. The fact that a collection of them can substitute as the main course, and the wide range of options, really put apps over the top. Desserts can be delight and beautiful, but being relegated to only tasting sweet really limits this category. Also many voters admitted to not being able to leave room for dessert, whereas they always prioritize ordering apps.