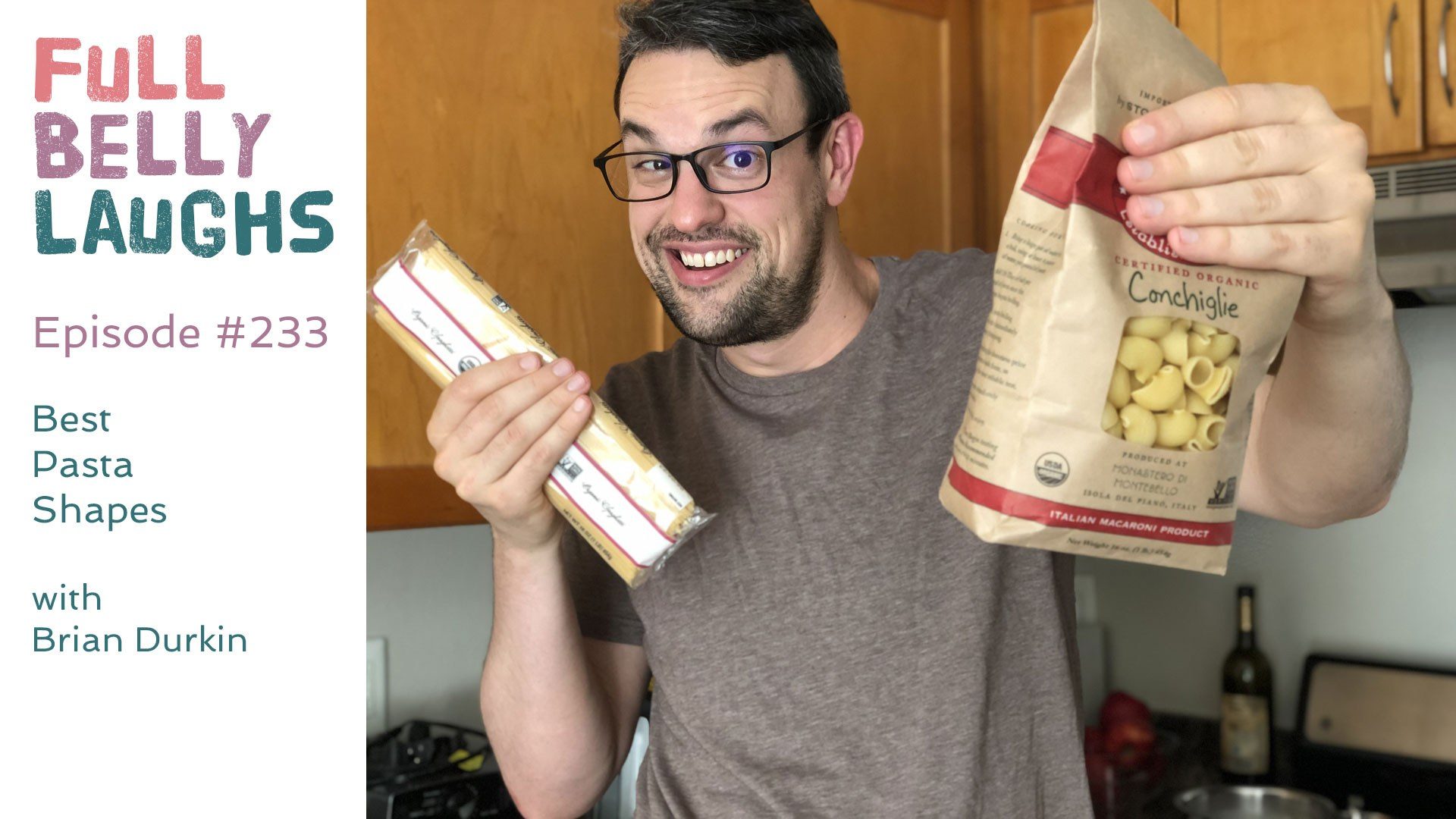 Types of Pasta Ranked
Comedian Brian Durkin asks the fans, "Which type of pasta shape is best and why?" The listeners submitted their top picks, and Brian curates the answers. Also on this episode: a shout out to a fan, a content creator recommendation, coverage on a logical fallacy, a round of Who Dat?, and the answers from our social media poll about the best pasta shapes.
Best Pasta Shapes Ranked
Our fans did not disappoint with their reasoning and responses. After tallying the votes, here is the list of top pastas:
Bowtie
Fusilli
Shells
Angel Hair
Penne
Pretty much every type of pasta got some love. Some sleeper hits that didn't make it to the top of the votes included bucatini. If it was more popular, this pasta would have had a good chance at taking it down. As for honorable mentions, Star Wars Mac and Cheese got some love. Our personal favorite from the poll was Spencer's Gifts Penis and Boob Pasta.
Who Dat? Game
This episode featured our third time playing the web game on the podcast. If you would like to play with people you know, play for free now.
If you were listening along to the podcast, Brian's character was Chris.