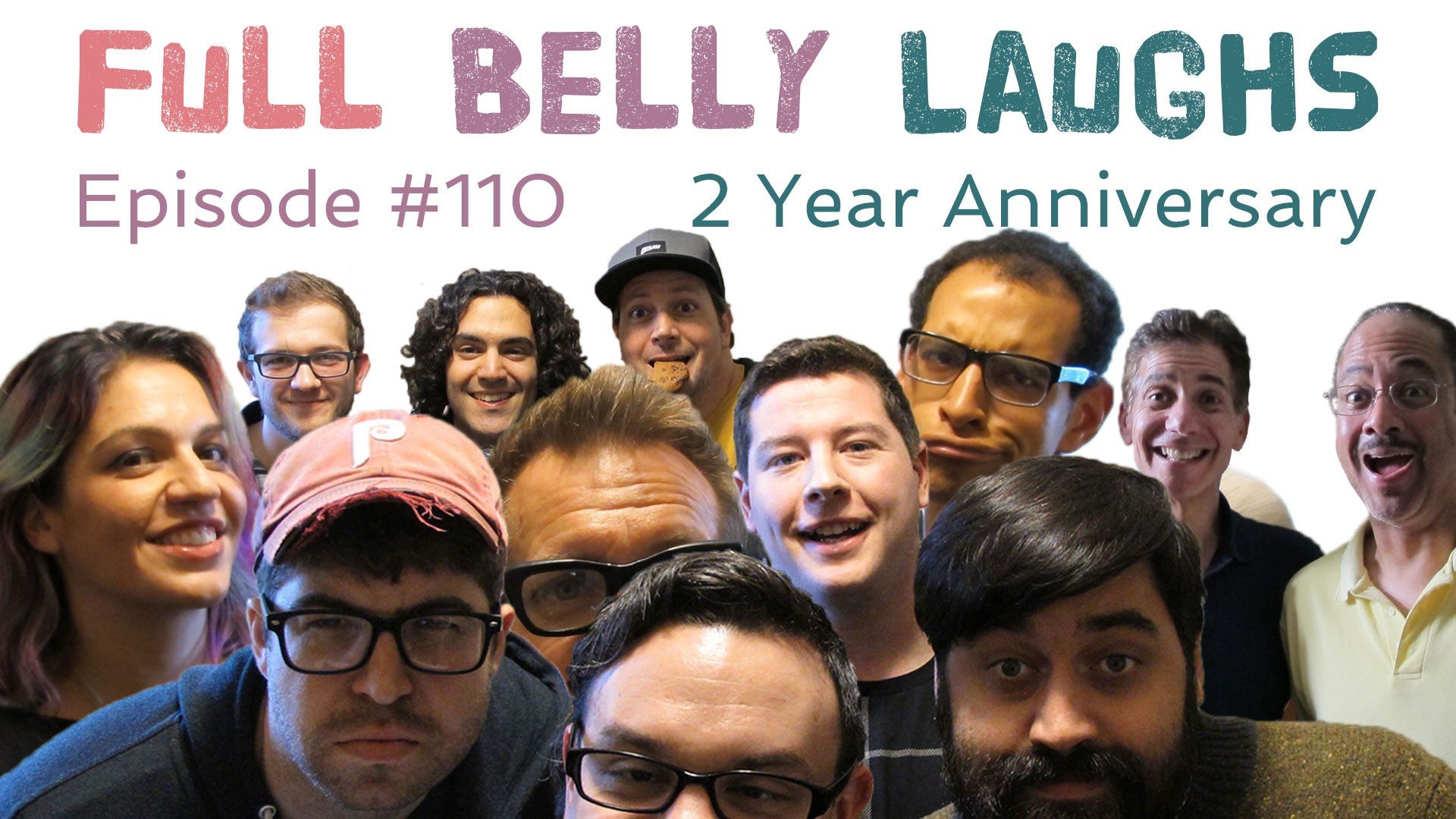 Listen to Full Belly Laughs Episode 110
Use the audio player below to enjoy Full Belly Laughs Podcast Episode 110: Two Year Anniversary Celebration.
On this special anniversary episode of the podcast, we play clips from some of the best episodes over the past year. It's a fantastic celebration of all the things that makes Full Belly Laughs fun, plus it doubles as an awesome introduction to the show.
Full Belly Laughs Podcast Episode 110 Show Notes
Host Brian Durkin takes a look back at the second year of the Full Belly Laughs Podcast. He launched the podcast on February 9th, 2016. During that time Brian was out of work and his unemployment was running out. With the help of friends he started this podcast, and it's flourished into something beyond his expectations. At the time of the this episode releasing Full Belly Laughs does not pay all of Brian's bills, but it's his most rewarding venture.
Two Year Anniversary
Brian narrates during about half of the episode as he sets up several different clips from episodes that came out during 2017. He takes several times in the episode to thank everyone who enjoys the show and helped him make it happen. The episode ends with a call to action for the fans of the podcast. Brian wants you to contribute to the Full Belly Laughs experience. He has big plans for content ideas, but can't complete them himself. And why should he have all the fun of making the stuff? If you enjoy the show, be sure to drop us a line with our Contact Form. We'd love to hear from you and have you involved with the Full Belly Laughs experience.
Special Thank You
Full Belly Laughs is still a scrappy, start-up website and podcast. All of our supporters mean the world to us. We will never forget our early fans. You mean the world to us. Thank you for your support.