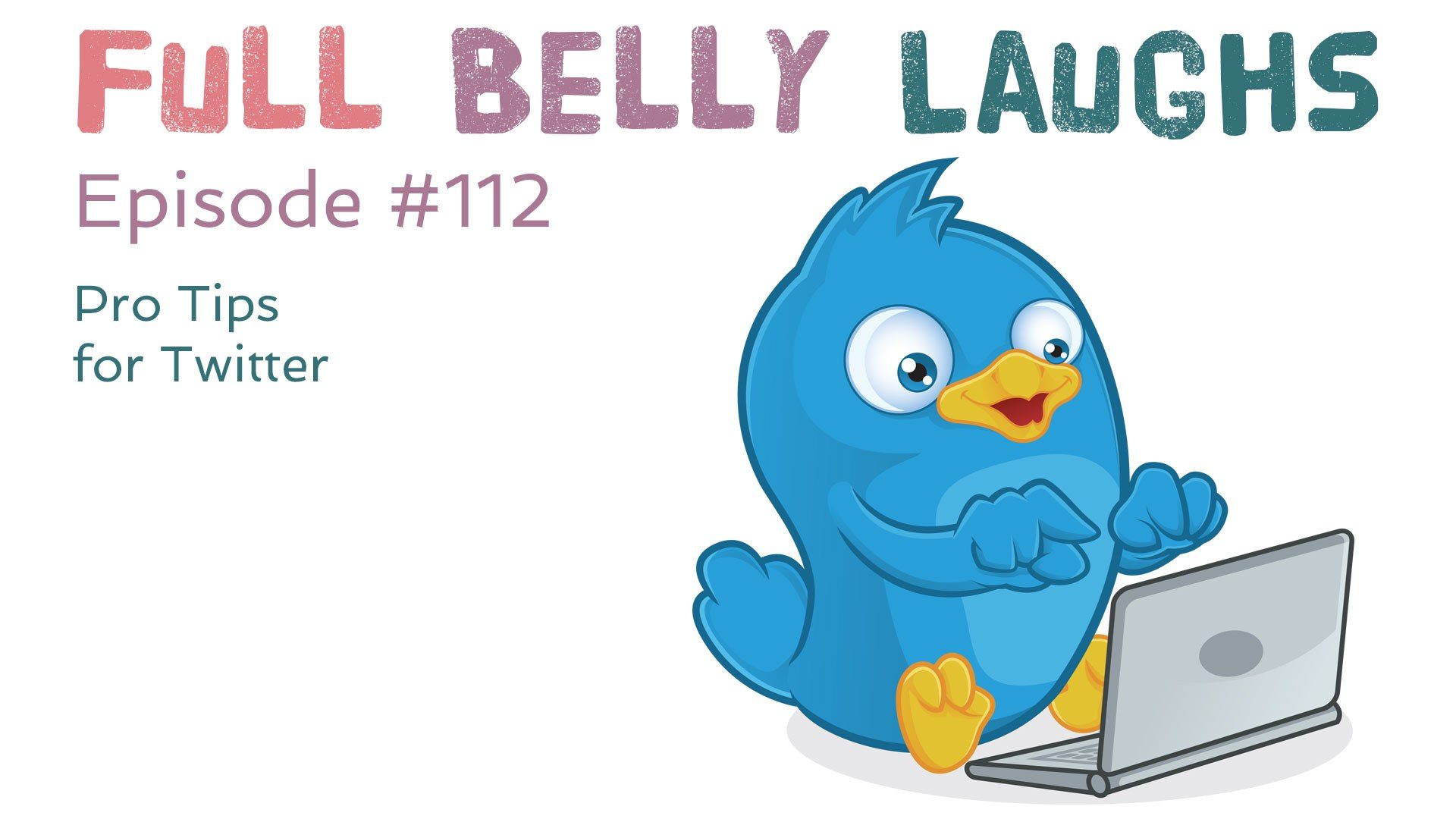 Listen to Full Belly Laughs Episode 112
Use the audio player below to enjoy Full Belly Laughs Podcast Episode 112: Twitter Tips.
Comics share Twitter tips on this episode. Find out the best ways to boost engagement, and earn more followers. Guest Maddie McLennon and host Brian Durkin chat about Twitter best practices, as well as other great content strategy advice. It's one of the most informative episodes of the show.
Full Belly Laughs Episode 112 Show Notes
Maddie McLennon drops by to chill with Brian. They discuss a bunch of different things, but the focus happens to be Twitter. Brian shares some of his findings with the social media platform, and what worked for him in the past. He has a history of working in content strategy, so some of his advice applies to any marketing in general.