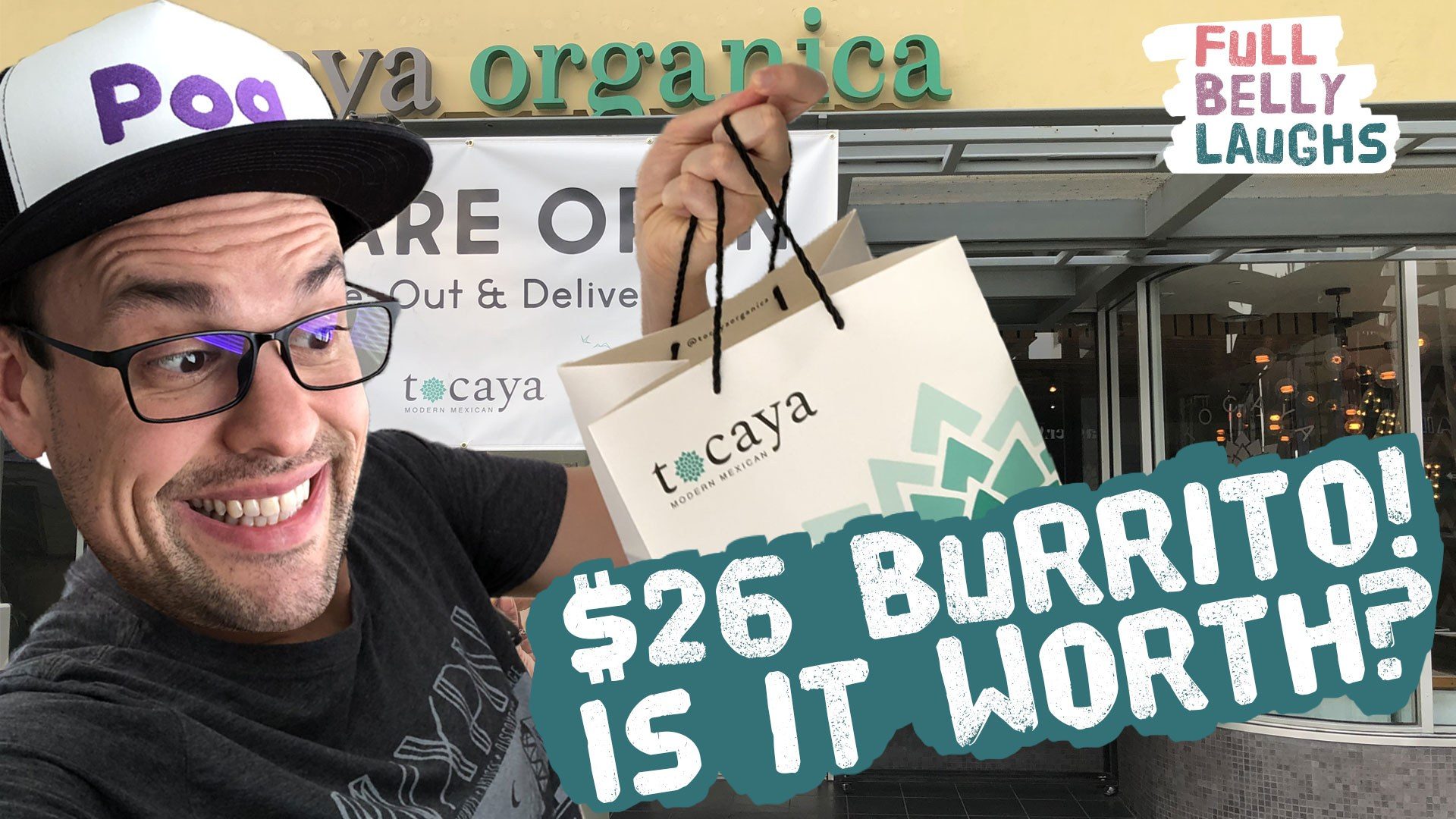 Tocaya Organica Review
Host Brian Durkin takes you on a journey through the website of Tocaya Organica. It's a high end Mexican fast casual chain based in Southern California. Many people would scuff at the prices, but they would be sorely mistaken. You should skip out on Taco Bell lunches this week, so you can afford one of these incredible tacos or burritos. Brian also covers a logical fallacy and plays a round of Funemployeed on this episode.
How Much Is Too Much For a Burrito?
The simple answer to this question is really about your budget. If you can't afford Taco Bell, then you should still not get Taco Bell. Just because that place overs cheap af burritos and tacos that don't provide nutrients, doesn't mean you should still buy it. Tocaya Organica is the same deal, as is eating out in general. Save your money if you need to save. If you want amazing Mexican flavors and high quality food, then check out Tocaya Organica. They over a variety of items: tacos, burritos, salads, bowls, etc. And you don't have to drop a million dollars to taste their goodness. A standard burrito clocks in a little over ten bucks (yes it can cost as much as $26 with crazy substitutions - JaBaited). If you want to save up for a nice and affordable Mexican meal (because this ain't those five star restaurant prices), then consider Tocaya.
Episode 264: Tocaya Organica Review
This video comes from a live stream where Brian performed and recorded the podcast. Enjoy the same content you would hear in the podcast, but in visual form.