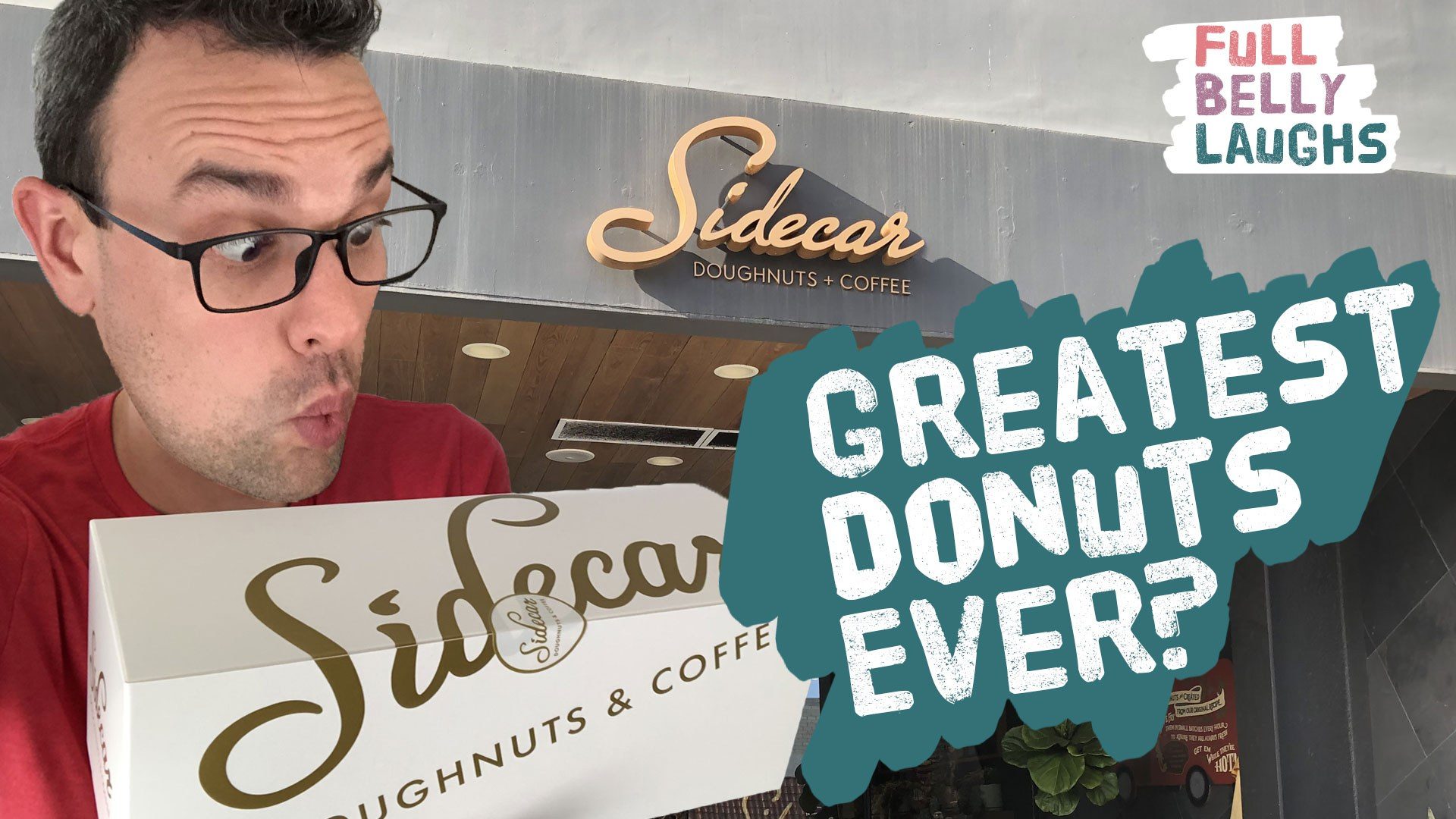 Donuts That Bring Smiles
Host Brian Durkin reviews on of his favorite doughnut shops in the greater Los Angeles area. This episode of the podcast is also the first ever live stream of Full Belly Laughs!!! Yahoo! Brian does the usual segments: reviews the website, roleplays an interview with Funemployeed cards, and explores a logical fallacy. This time around to celebrate the live stream, Brian does try some doughnuts on air. Warning: amazing sounds of taste bud joy might be heard on the program.
Greatest Doughnuts Ever?
Sidecar Doughnuts are in the conversation. These cake doughnuts allow fresh air to flow through them, providing a nice light and fluffy texture. It's like if your Build-a-Bear animal was made of sugar and clouds. You will feel like a folded pair of dungarees after biting into one of these bad boys. Worries will melt away. Cavities will form, but that doesn't matter. You're in doughnut heaven thanks to the skilled sugar crafting by Sidecar. If you're ever in the Los Angeles area, do yourself a solid and check out this awesome spot.
Episode 263: Sidecar Doughnuts & Coffee Review
This edited video comes from the live stream where host Brian Durkin broadcasted the podcast recording. Enjoy the same content you would hear in the podcast, but in visual form.