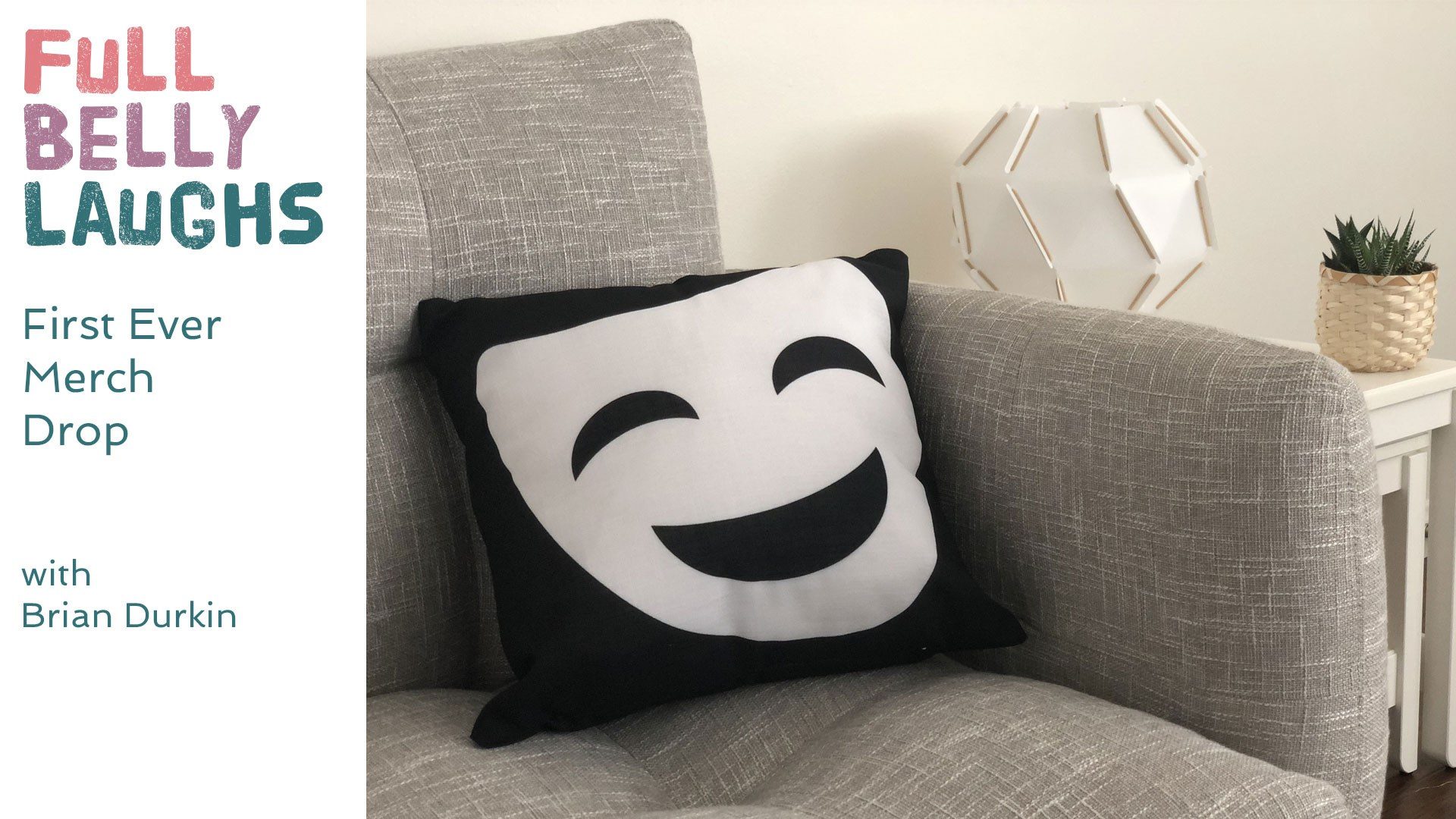 Full Belly Laughs Merch
FBL merch is finally available! Host Brian Durkin discusses why he created the merch now, and what it means for Full Belly Laughs. If you are a fan of the show and able to support the program, please consider picking up a shirt or hat (or any of the other items). Buying merch goes a long way to helping Full Belly Laughs breakeven and eventually become profitable. The podcast is ad free, so merch is one of the only ways Full Belly Laughs can pay for all the content creation. To learn more, listen to this episode.
Purchase Full Belly Laughs Merch at gachiGASM.com
It was too complicated to add a way to sell items directly on this website, so we partnered with gachiGASM to make it possible. 100% of the profits from the Full Belly Laughs collection will go to supporting FBL content and its creators. Listen to the podcast episode to learn more (and find some sweet discount codes). You can learn all about the items in the initial merch drop at gachiGASM.com. To view any items in the Full Belly Laughs collection, check out the entire line.