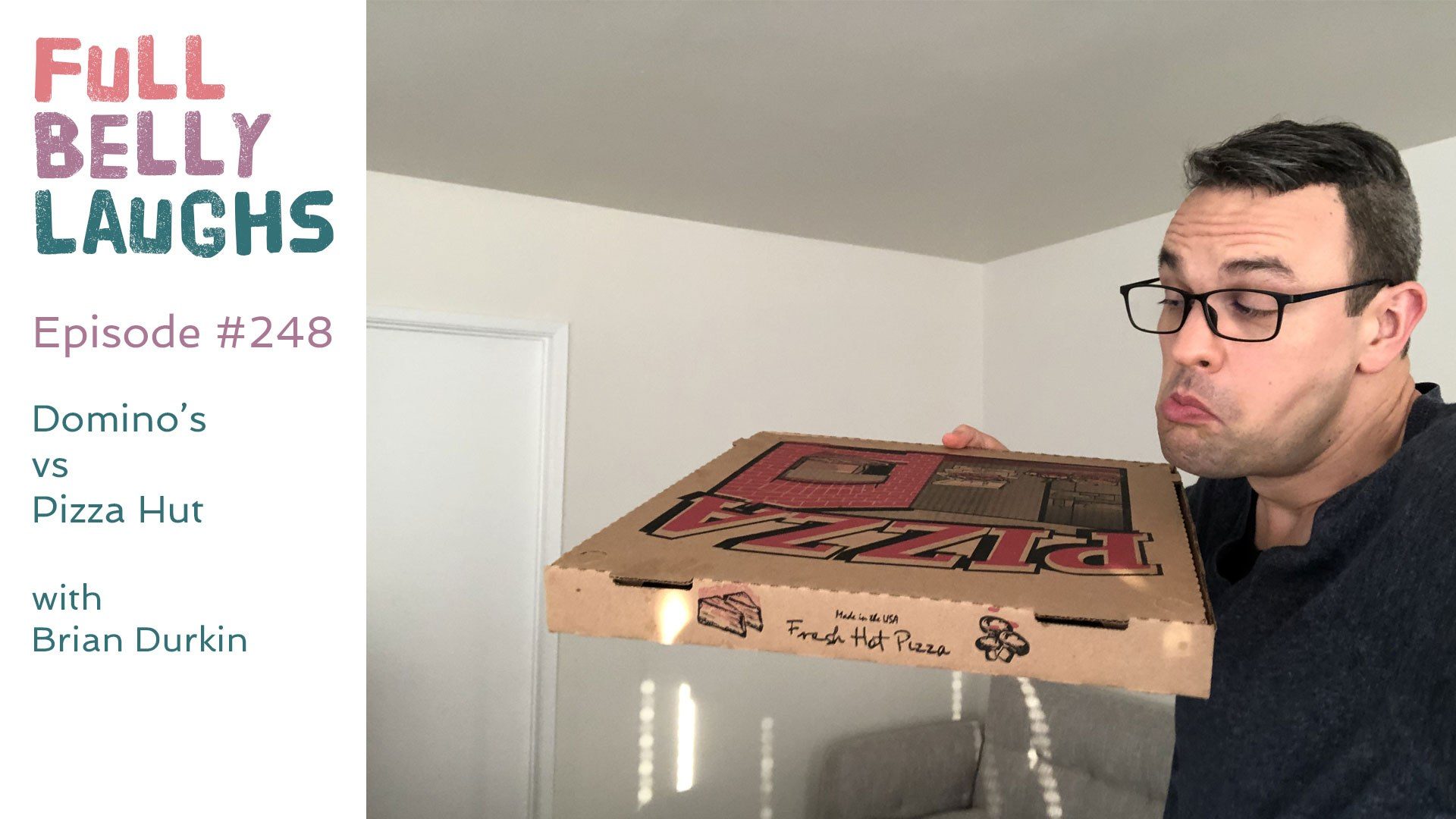 Pizza Hut Or Domino's
Delivery or dine-in? Exciting side dishes or a salad bar? No wear to sit inside or a funny shaped building? These are the things you need to consider when picking between Domino's and Pizza Hut. Our fans wrote in about their favorite place, and why they picked it. Comedian Brian Durkin reads through their answers, and declares a winner based on the poll. This episode also includes a food holiday roundup, a content creator recommendation, and some party games.
Be Here Now
It's the quintessential work of spiritual guru Ram Dass. It's also the sentiment of our poll, and why Domino's is the winner. People want their food delivered fast. Also the love for Pizza Hut relied on nostalgia, but when you factor in what you would eat today for lunch, it was not the Hut. People did believe that Pizza Hut did win in the flavor department, but it didn't win by enough for most to really care. Many people just see Domino's since it has more locations, and just call them (assuming they don't just order from a real and local pizza shop).