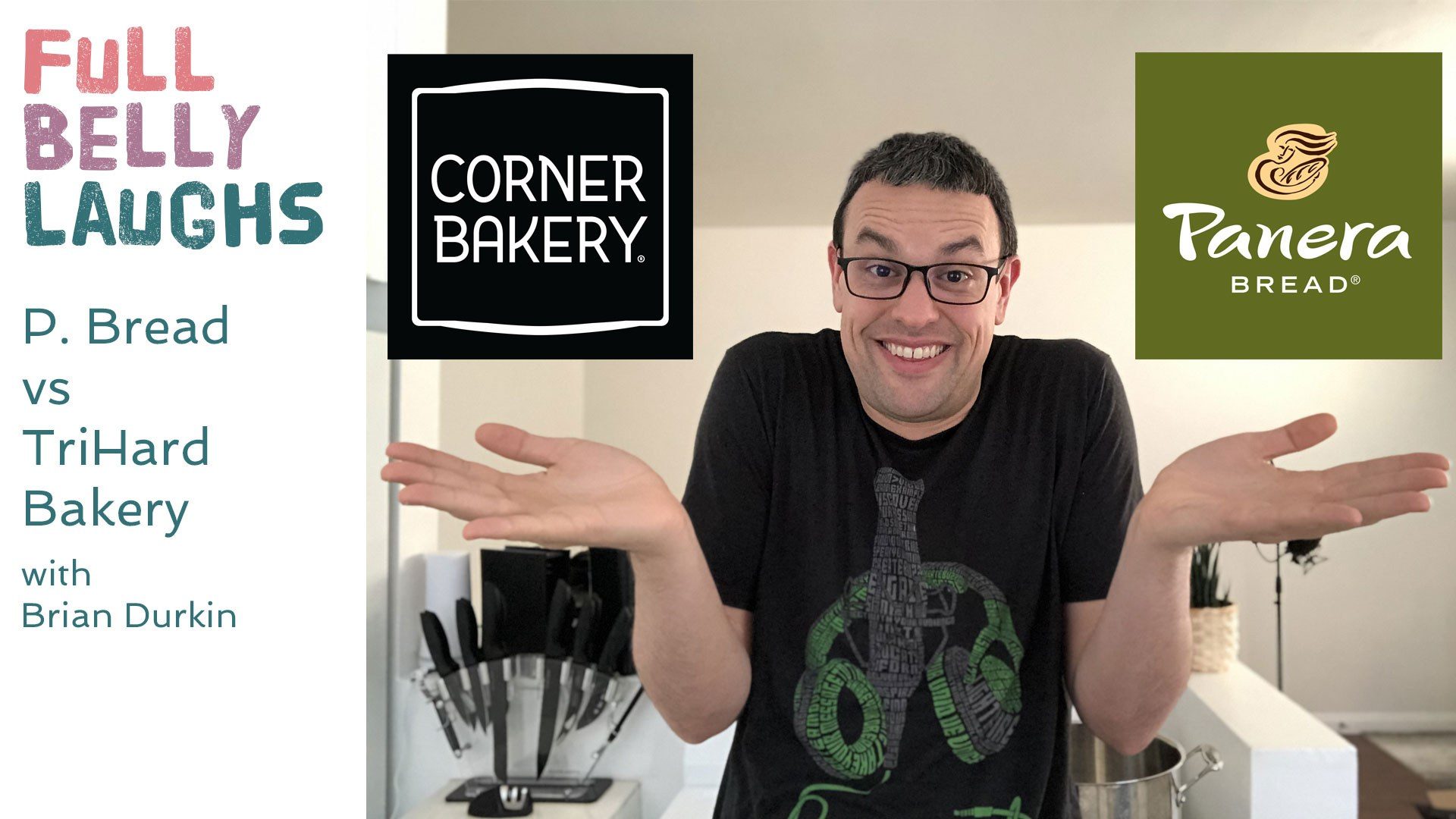 Corner Bakery vs Panera Bread
Corner Bakery vs Panera Bread. A food fight poised for an epic battle to see who will take the throne for offering the best fast casual experience to white collar America. And what better person to dissect these brands than a comedian. Listen to Brian Durkin roast both P Bread and TriHard Bakery, as well as make jokes about their menus. This episode also includes a round of Funemployeed as well as coverage on a logical fallacy.
You Pick, Literally
It's hard to choose a pure winner in this lot, since they both are so similar. Many Americans go with Panera, but that's because it's more famous. P Bread does offer the bread bowl, which is a nice nod to eco-friendliness. It would be cool if we could eat more stuff after we're done with them. Edible utensils, tables, clothes, people, etc. Corner Bakery on the other hand establishes itself a bit more as a breakfast join and a deli. But they do come off as a real TriHard when comparing the menus side-by-side. At the end of the day, both have value to offer, so go with the one you enjoy best.