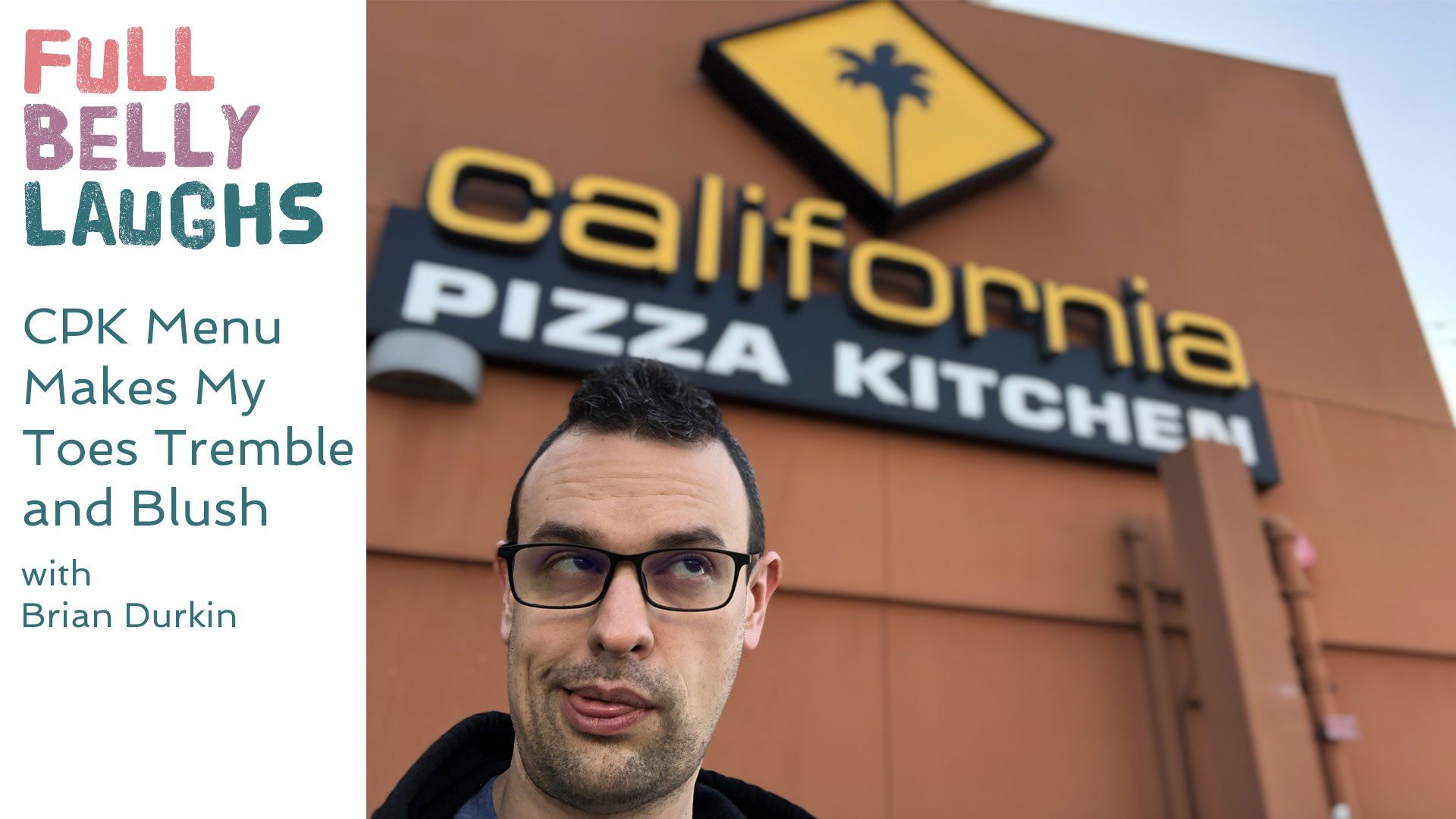 Reading the California Pizza Kitchen Menu
Comedian Brian Durkin takes a look at the California Pizza Kitchen menu online. He's never been the restaurant, so it's a silly person's first goofy takes at a restaurant. Overall the menu looks great, but there are still great moments for comedy. Besides the menu read through, Brian covers a cognitive bias and plays a round of Funemployeed.
CPK Is Trying To Run These Streets
California Pizza Kitchen (aka CPK) is not playing around. They're after these corners and these streets. When you take a look at their menu and see the territory they want, oh baby, so other players are not going to be pleased. Panera Bread and P. F. Chang are going to have words, and it might come to throwing hands. But CPK ain't no punk, so the rumble shall be quite interesting.