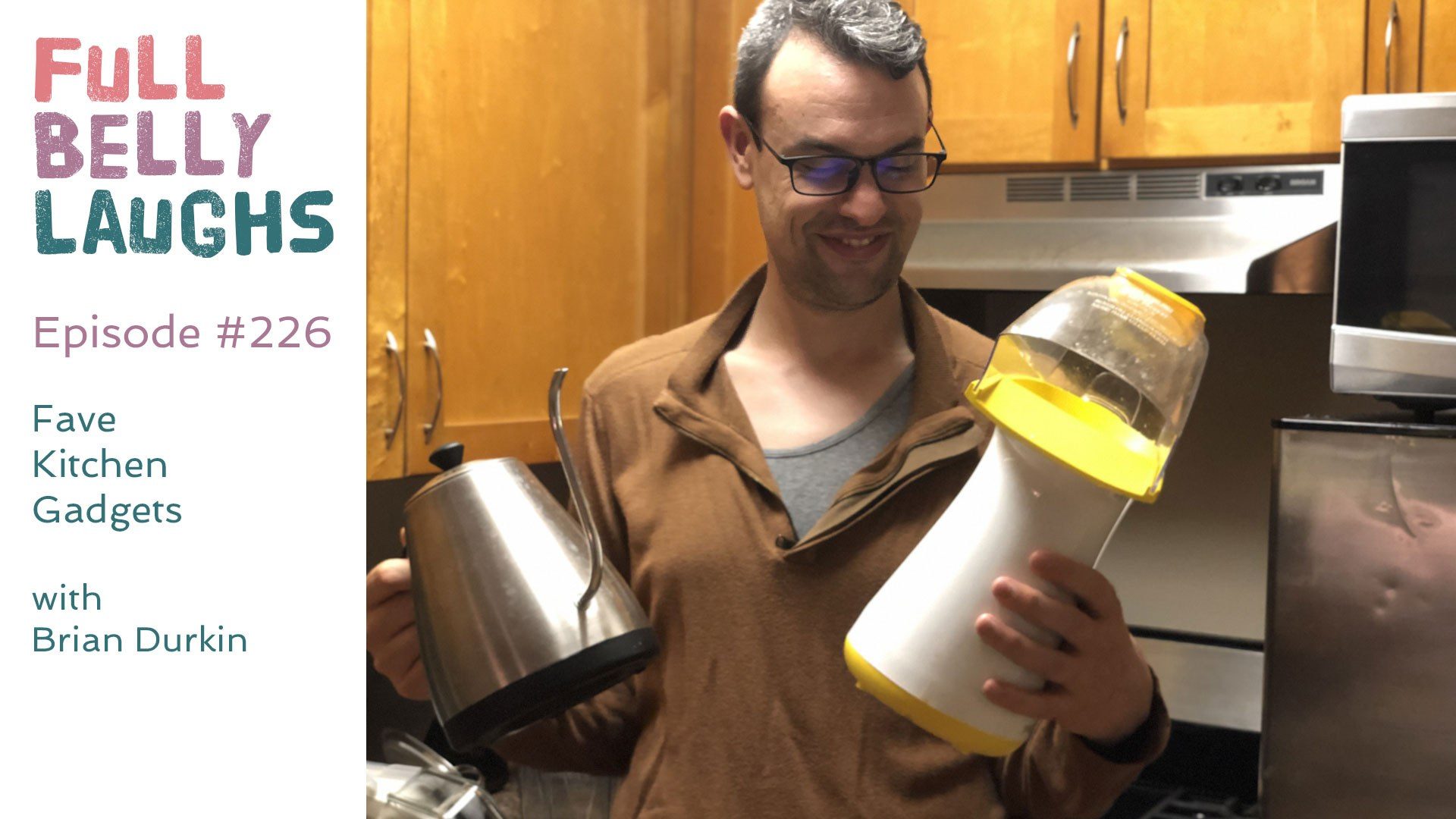 Kitchen Gizmo Discussion
On this eppy we dive into all things kitchen gadgets and appliances. The great FuBeLans cast their votes for best kitchen stuff, and we read the highlights. Well Brian does, since he's the host (he's also the person writing this copy write now -- oooo ... meta). Besides the social media poll and discussion around kitchen appliances, the episode includes some of the other great segments fans love: spotlight on a cogantive bias, content creator shout outs, and party games.
Our Top Kitchen Gadgets and Appliances
The fans of The FBL Podcast have spoken. Below is their list of favorite kitchen appliances:
Crock Pot
Air Fryer
Instant Pot
Knives
Vitamix
Refrigerator
Real talk, the refrigerator is obvious the best kitchen appliance; however, it's unfair to really count it. Assuming that the fridge is S Tier and not necessary to list, crock pots and air fryers took the cake on our poll. People love to set it and forget it, or get frying at home with less oil.