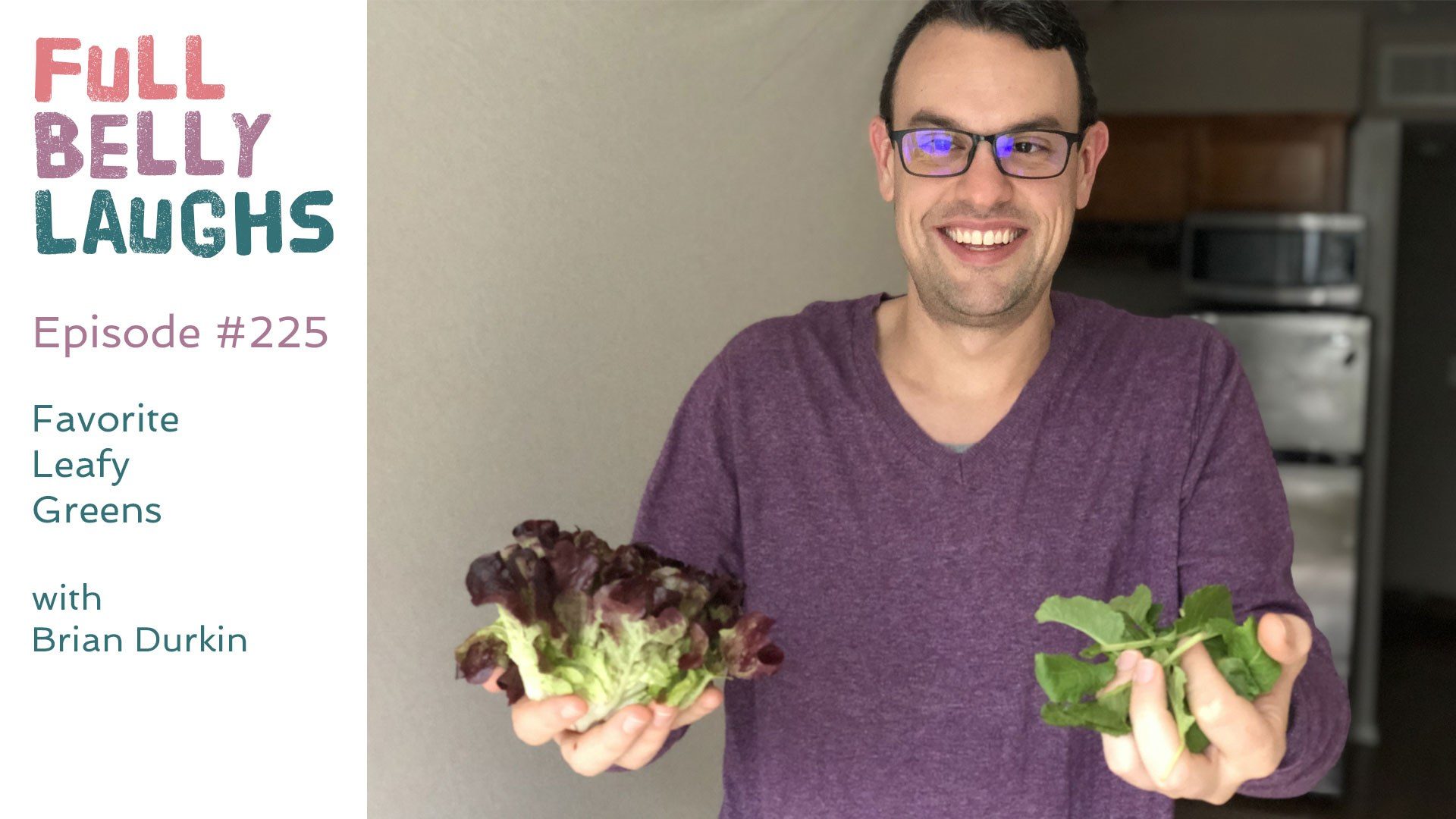 Salads, Sandwiches, Smoothies and More: Which Leafy Green is Supreme?
On this episode of the FBL Podcast, we're diving into all things leafy greens. We discuss the pros and cons of arugula, kale, spinach, and so much more. In true Full Belly fashion, we're not taking ourselves too seriously. The debate is fun and goofy. The good times keep rolling with fake commercials and a spotlight on the logical fallacy The Fallacy Fallacy (yikes! That's a tongue-twister.) As tradition on the podcast, we end the show with a good round of Super Fight.
Leafy Greens Ranked
We polled our fans and comedian friends, and asked them to tell us about their favorite leafy greens. The results will probably surprise you. Here is the list of the most popular leafy greens:
Arugula
Dandelion
Iceberg lettuce
Broccoli rabe
Cannibis
Spinach
Kale
Romaine
Any other leafy green did not get enough votes to make the list above.
Arugula had the most representation and diverse points for fans loving it. The surprise hit from the poll was dandelions. Several people touted them as a perfect Broccoli rabe substitute. Considering it's April, and we did record this episode on 4/20, cannibis had a solid turn out from voters. All the salad haters gave iceberg lettuce their support, since it's great at carrying bacon and bleu cheese dressing.