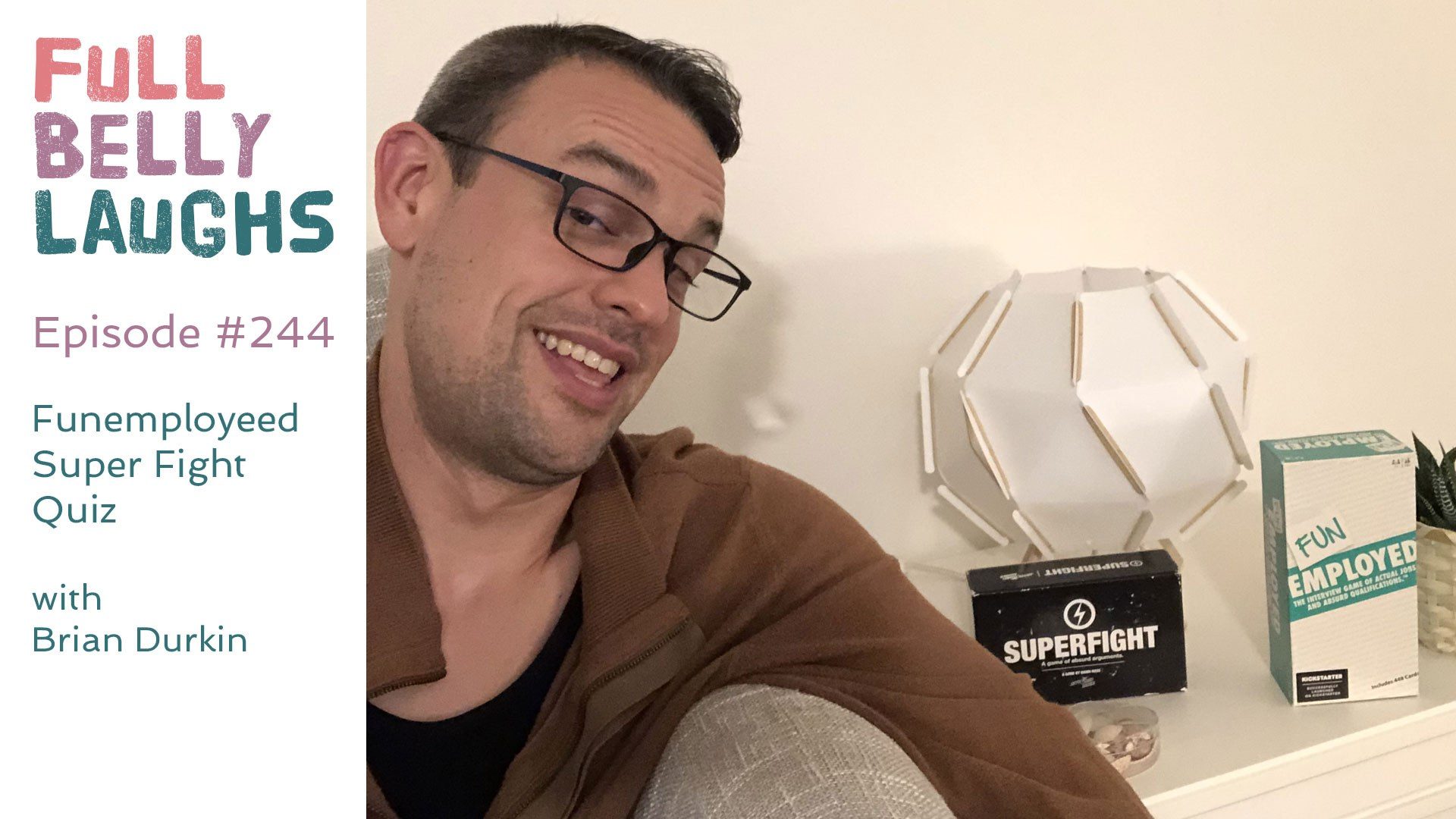 Games On Games On Games
Host Brian Durkin does a chilled episode this week, playing several party games. The usual formats will be back next week. For now, enjoy several rounds of a few different games.
Great Party Games or Improvising
Two of our favorite games to play on the Full Belly Laughs Podcast is Super Fight and Funemployeed. They both lend themselves to really comedic outcomes, because they give the players a chance to be funny. Even without guests, they act as suggestions for host Brian Durkin to rift on. If you're looking for a great conversation starter type game for your group, we recommend these two party games: Super Fight and Funemployeed.