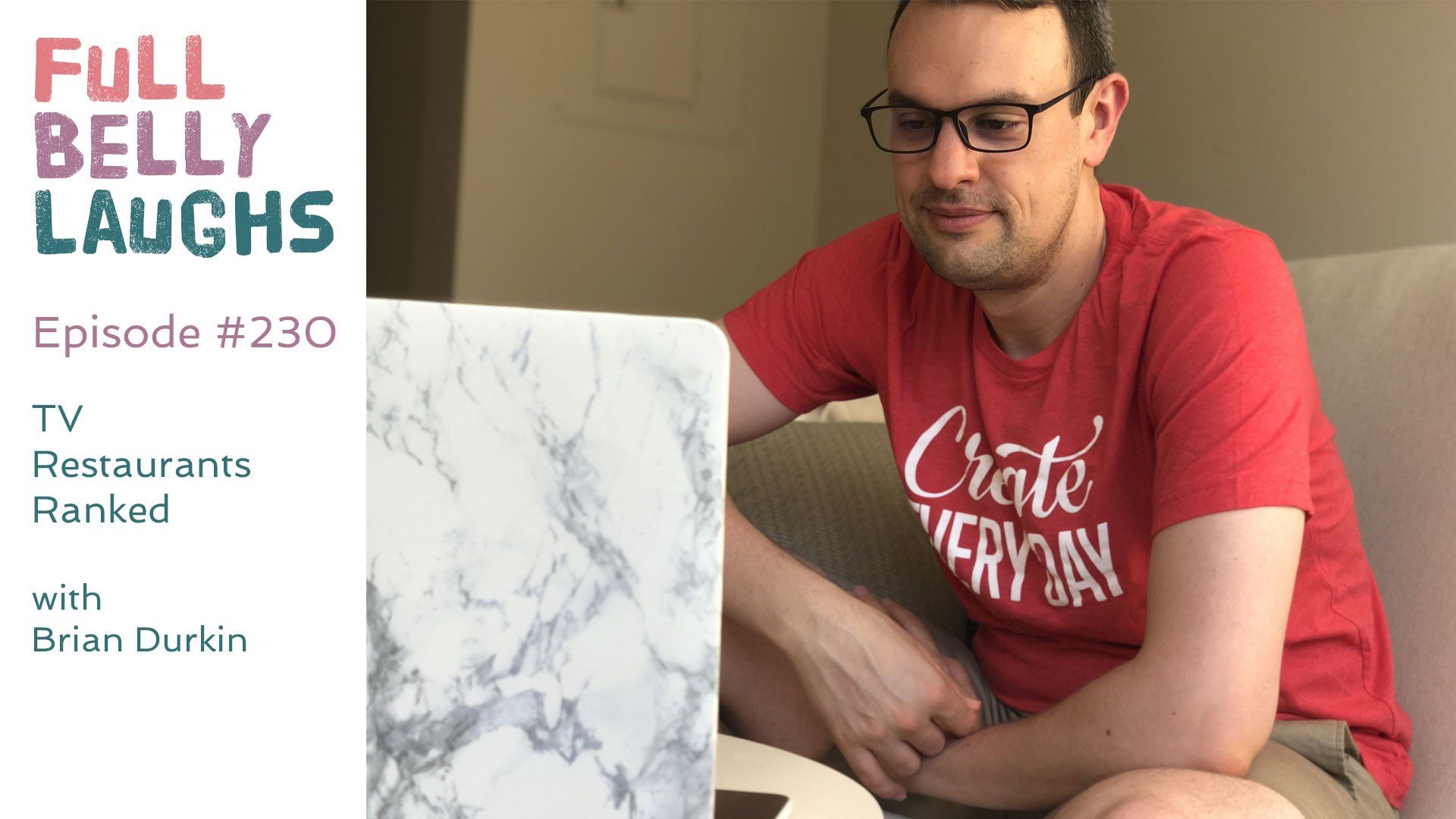 Top Restaurants From Television
We asked the listeners "What's your favorite restaurant from a TV show and why?" They did not disappoint with their responses. So many amazing places (fictional and real) mentioned in our poll. Comedian Brian Durkin curates the discussion about TV restaurants, gives some coverage on the Dunning-Kruger effect, and ends the podcast with a round of Super Fight.
Our Favorite Restaurants From TV
The results are in, and here's the places that received the most votes:
Bob's Burgers
Monk's Cafe
The Max
The Peach Pit
Los Pollos Hermanos
Wherever the Teenage Mutant Ninja Turtles used to get pizza from
Some real places got some love in our poll as well. Some people just said, "The last place Guy Fieri featured on one of his shows." And this is a totally legit answer. Those places look pretty awesome. The best real place mentioned was Kitchen Stadium from Iron Chef.
In the domain of the fictional, Bob's Burgers won by a landslide. Seinfeld, Saved By The Bell, and Beverly Hills 90210 got some love in in the top spots too.