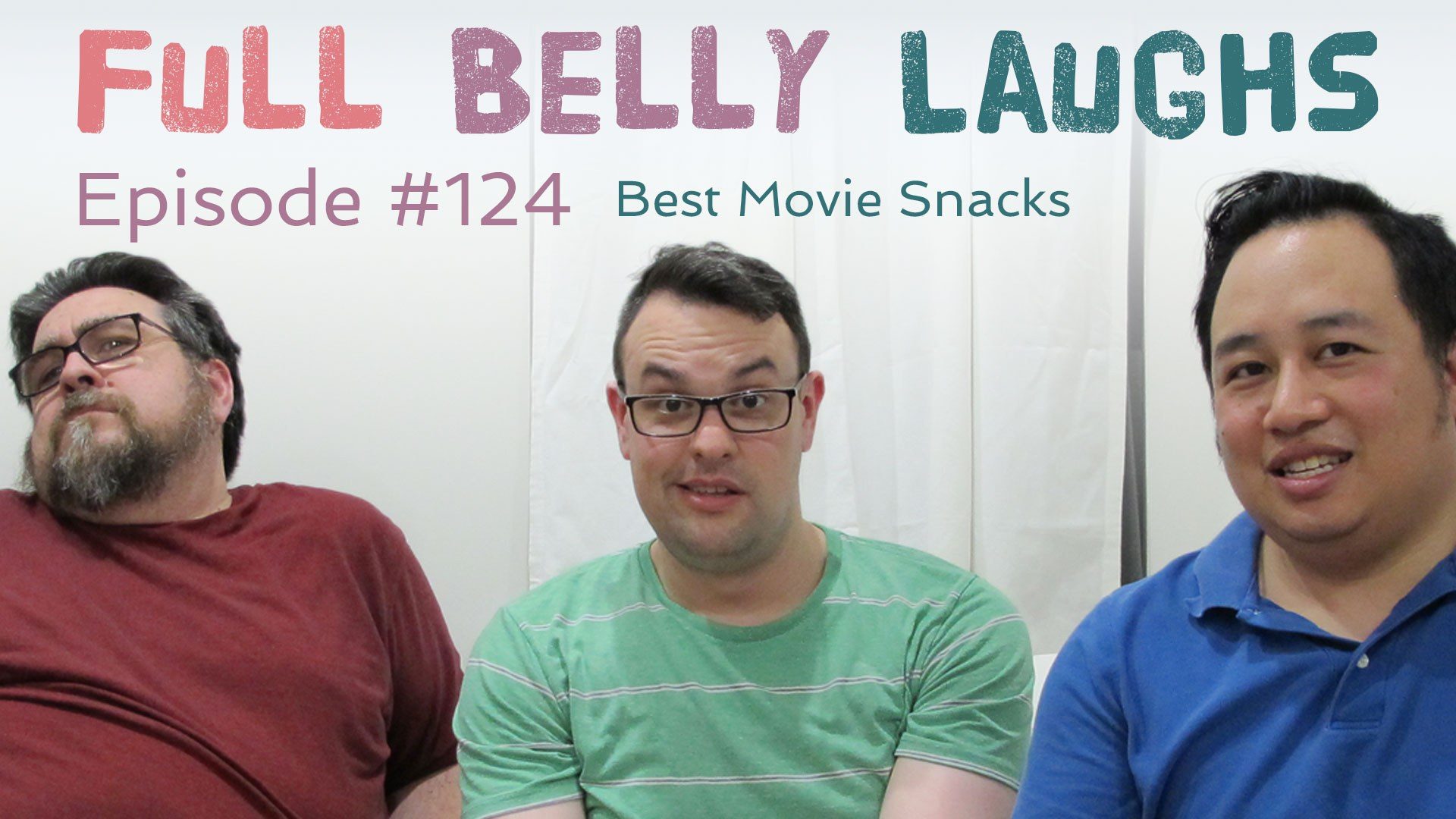 Listen to Full Belly Laughs Episode 124
Use the audio player below to enjoy Full Belly Laughs Podcast Episode 124: Best Movie Snacks.
What are the best movie snacks to eat while enjoying a film? So many obvious choices. Popcorn. Popcorn with butter. Butter with popcorn. Don't sleep on candy though. So many legit choices in the chocolate realm. That said we had some pretty interesting nominations on the podcast for movie eats.
Full Belly Laughs Podcast Episode 124 Show Notes
Alex and Rich join Brian for another week of discussion and games. This time they focus the conversation on the best snacks to eat at the movies. After roasting each other on their choices the boys play some board games. Host Brian Durkin closes the show with a bunch of fan submissions to online polls related to the topic.
Best Movie Snacks
A bunch of food items received shout outs and love for this episode. In no particular order people love the following things at the movies:
popcorn
candy

Bottle Caps
Reese's Pieces
Butterfinger Balls

Wawa hoagies
Ben and Jerry's Ice Cream
Hot Dogs
Nothing, because everything at the concession stand costs too much money.
---
Got an opinion on this matter? Hit us up using the Contact Form.