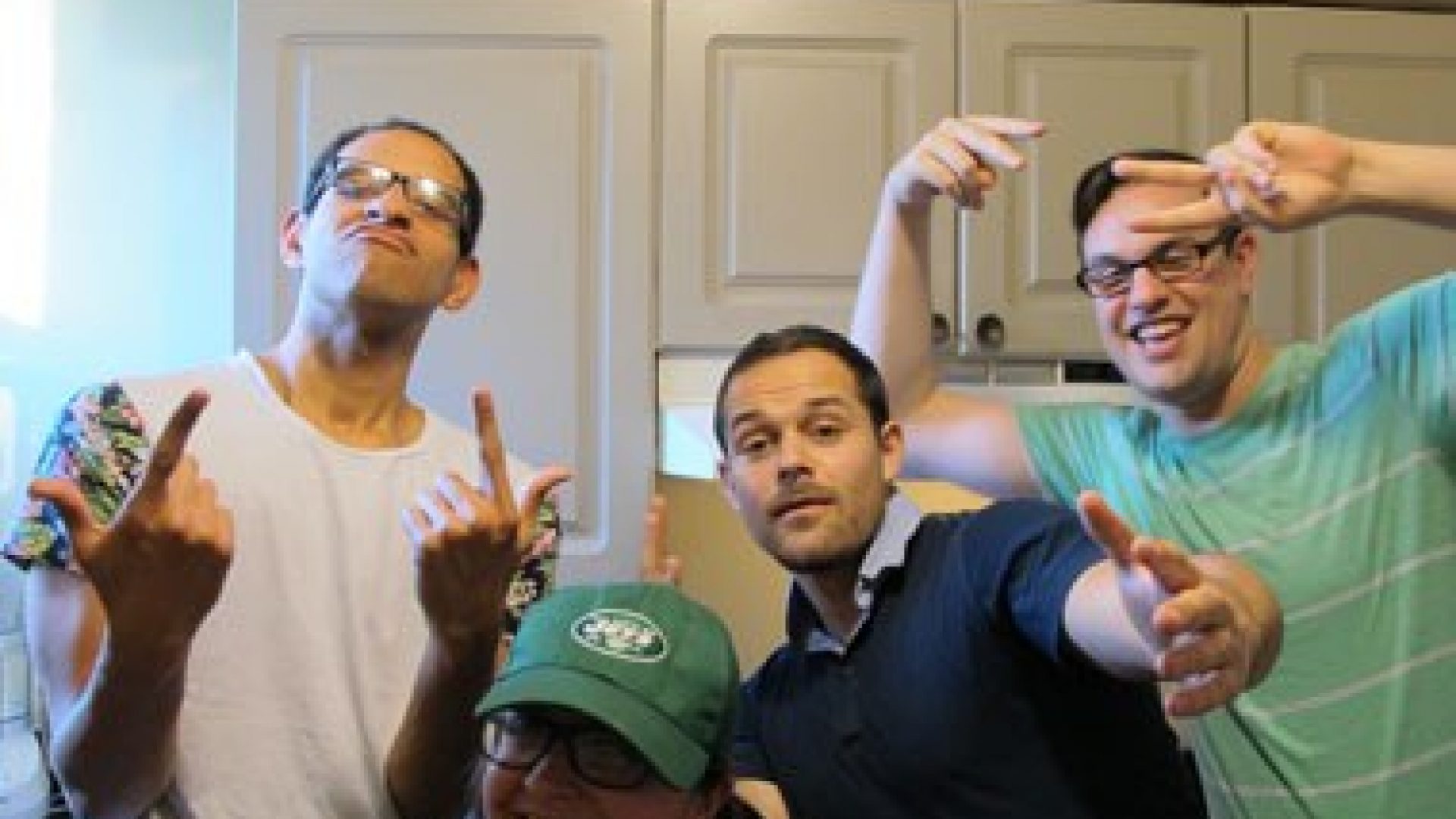 Listen to Full Belly Laughs Episode 48
Use the audio player below to enjoy Full Belly Laughs Podcast Episode 48: The Best City for Comedy.
The best comedy city in America has to be LA or NYC, right? As Trump would say, "Wrong!" Sure those locations are great if you're already famous, but for most comedians those are the worst cities to start comedy. And if you're going to pick any scene in the country for amazing, original comedy, it ought to be Philadelphia.
Philly: the Best Comedy City
Comedy is popping off in Philly. Besides the original Helium Comedy Club putting on amazing shows with stand-up elites, Philly has so much to offer. Across the street is the Philly Improv Theater. They dish out traditional sketch and improv like nobody's business. If you enjoy SNL or Upright Citizens Brigade, then PHIT would be your jam.The newest treasure in Philly is Good Good Comedy Theater. The best of Philadelphia's comedians perform original and hilarious comedy shows at Good Good every dang day. If you doubt us, check out how they met their Kickstarter goal in 48 hours.
Don't Trust Us. Listen to the Talent
If you've already listened to this podcast episode, then you know what Mike Alloy had to say about comedy scenes. For everyone else, he dropped the following knowledge:
Pound for pound, Philly comics are better than New York comics."
Them facts, go print 'em.Mike Alloy is an incredible stand-up comedian, who started in Philadelphia and moved to NYC. He'll admit that New York is great for seeing a lot of famous talent perform on the regular. As a blossoming comedian, that does help your game. But as far as a community, Philadelphia is bursting at the seams with strong talent. Unless you want to bump into celebrities, Philly is the best comedy city to start your craft.
Big Fish in a Little Pond
Success is relative. Seasoned comedians, even ones without a ton of credits, just know things based on their experience. This is where a rising star can learn. If you've been in the game for a while, then LA or NYC can make sense; however, it all depends on your aspirations.
Known for Stand-up
Mike Alloy said that it's reasonable to get about 2 hours of stage time a week if you apply yourself in New York. To put that in perspective, most good cities for comedy have maybe 1 open mic a night. So if you "applied yourself" you'd get like 35 minutes of stage time a week. If you want to be known for stand-up, go to NYC.
Known as a Funny Person
If your city has a strong comedy community, then stay there. The minute you feel like a big fish in a small pond, get out. That's a great sign that you need to level up and move on to the next thing. Moving up to the next thing doesn't mean go straight to LA. Expanding your comedy network and living in another city first could pay many dividends. Hint hint you should go to Philly since it's the best comedy city.
Those Hard Philly Comics
We just opened the garage, because you're about to look at a bunch of tools.
Christian Mangual
He hates Star Wars Episode IV: A New Hope. Tell him how you feel on Twitter.
Megan Goetz
Turn your feed into nonsense by following Megan on Twitter.
Mike Alloy
He deserves to be famous, so follow him on Twitter.
Turkey Burgers
Buy some quality ground turkey and pack that ground meat tight together. This will prevent you from needing a binding agent like egg. Cook the patties on the stove top over medium high heat. Respect the contact with the pan. Don't move them around or flip them a bunch. Wait until the sides of each burger appear cooked. Then give it a flip and let it cook through.Serve on some bread, or not. Your call. On this episode we went with raw white onion, parmesan oregano, and everything bagel muffins.
Live at Philly Improv Theater
Check out our podcast Live at PHIT. The first Thursday of every month at 10:30 pm we do the show live. Audience members have the chance to win a bunch of prizes, so come on out and join the fun.
---
Thank you, thank you, THANK YOU for reading and listening. You could have done anything with your time, but you chose to spend it with us. We appreciate that. Make sure you don't miss any episodes by subscribing with one of the links below. See you next week.