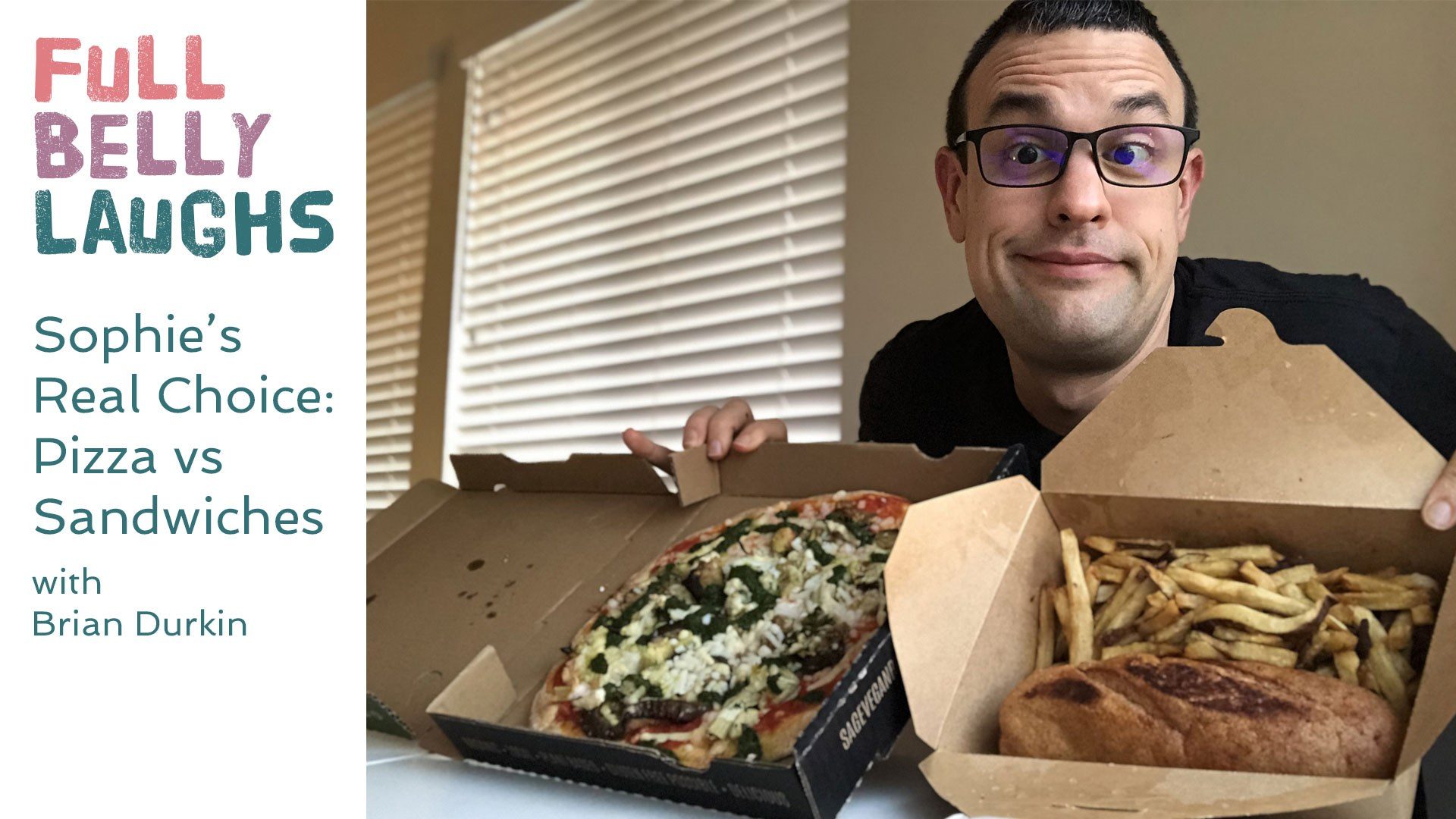 Sandwiches Versus Pizza
Comedian Brian Durkin asked on Facebook which is better and why: pizza or sandwiches? The people have spoken, and he is hear to deliver their thoughts to you (as well as teach you about a cognitive bias and improvise a scene or two). Do you know what you want? Is it what the people think? Find all of that out and more, plus enjoy some laughs along the way.
A Decision That Hurts The Soul
Many participants in our poll did not like this question. They felt the food groups were just too different, but honestly, we think they thought the question was just too dang hard. Picking between pizza or sandwiches is a brutal task. That's why we salute all of the members of the FuBeLa Nation that took the time to voice their opinions. They really took the time to rock the vote. The results were mixed, but in the end pizza reigned supreme.