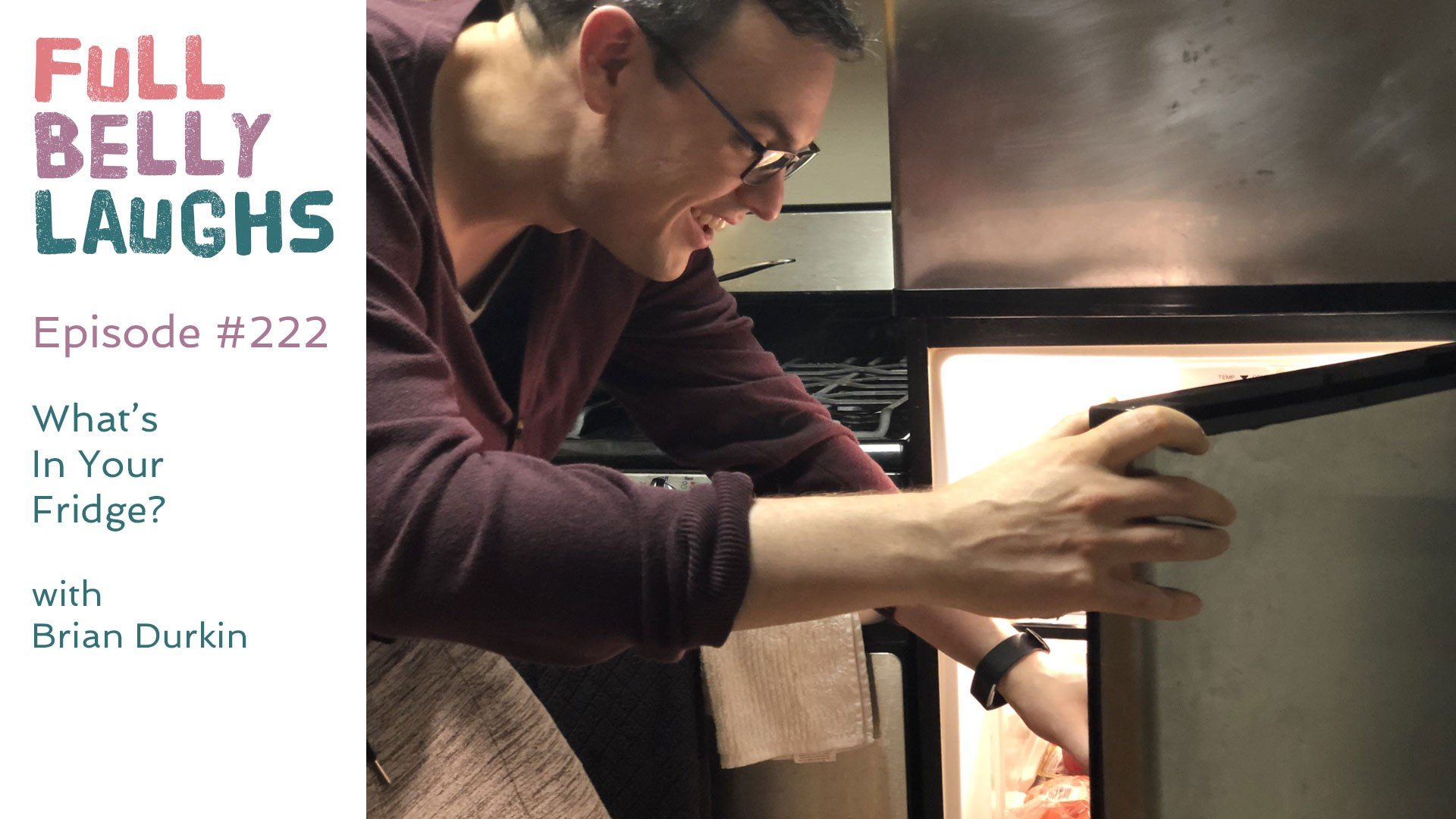 What Do You Always Have On Hand In Your Refrigerator?
Comedian Brian Durkin polls fans of the podcast about which items they always have in their fridge and why. The answers are authentic, hilarious, and so spot on. This episode also includes a great round of Super Fight, a nice shout out to a YouTube Creator Will Schroder, and covers the cognitive bias the sunk cost fallacy.
What To Keep In Your Fridge
Ideally it would be food items you enjoy, and would want to consume. This isn't true for everyone though, so you could go the other route: buy things, put them in your fridge, and then throw them out at a later day once they expire. The former method, the one where you buy and use the stuff as intended, is our recommendation. It's also what most people do, which is good (we at least hope most people do this stuff). As far as what to keep, it really comes down to personal preference. If you eat a lot of homemade meals, then something like milk could be essential. If you eat out a lot, then milk will probably go bad. Do an inventory of how often you raid your fridge, and stock it accordingly.
What Do People Love To Keep In Their Fridge And Why
According to our poll, these are the items people keep in stock the most:
Hot Sauce
Milk
Pickles
Ketchup
Air
Beer
People enjoyed hot sauce because of the versatility. Milk was a close second, but only because many voters enjoyed baking or cereal. Next up was pickles from the sandwich lovers, followed closely by ketchup. Air was probably the funniest answer we received. For the drinkers, beer makes so much sense (and honestly is the real number one answer if people thought outside the box).