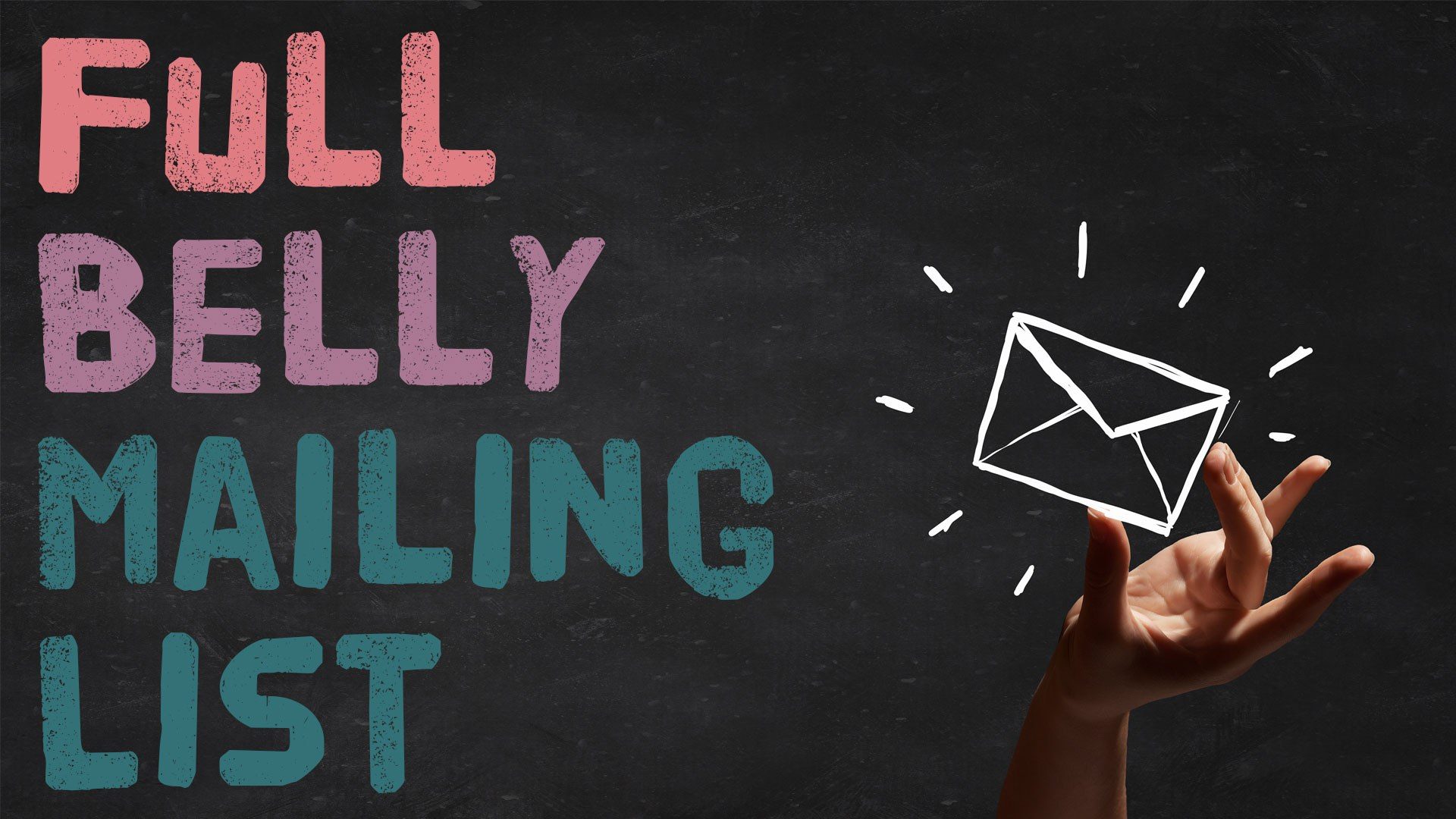 Join the Mailing List
Use the form below to sign up for great content in your inbox.
Join the FuBeLa Nation
Our exclusive comedy content ensures your day starts with a smile.
What We Will Send You

By filling out the form you will automatically be added to receive important news updates (rare) and the monthly newsletter. The monthly email newsletter will include roundups and exclusive content only available in the email.
You can also keep the boxes checked to receive notifications about new podcast episodes (weekly), and new food holiday content (daily). After you sign up, you can always adjust your settings to opt in or out of whatever you would like.
GDPR Consent
We respect your inbox, so we want to be extra certain it is okay to email you things. When you complete the form, a pop up will appear asking for your consent to send emails. If you do not agree to this, we won't send you any emails. In addition to this pop-up, we use double opt-in authentication. Also upon completing the form, we will email you a preliminary message asking for you to confirm your consent for us to email you. Please click through and opt in again, otherwise you may not receive anything from Full Belly Laughs.
Check Your Promotional Folder
Gmail might filter out our messages as "Promotional". This is because the content tends to be a bit goofy by nature, plus includes a link. The Google bots think Full Belly Laughs is trying to sell you something. Be sure to check this folder after you first sign up. You can always click on one of the messages from Full Belly Laughs, and set a rule so Gmail always puts our emails in your primary inbox.
We Don't Sell Data Or Ad Space
We will never sell your information or trade our list for money. The content you receive from us will only be about Full Belly Laughs original stuff or things we authentically recommend. You may receive emails in the future about merch or encouragements to help support FBL financially (we are ad free thanks to donations from fans).